Gold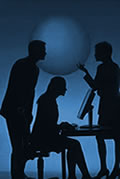 Professional Gold Package
Website analysis, Keyword/key phrase analysis and positioning report to reflect your starting position.
Website optimisation enhancing your current website code and structure to ensure search engine friendliness and compatibility for :-
AltaVista, AOL, AllTheWeb, Excite, Google, HotBot, IWon, Lycos, MSN, Netscape, Open Directory and Yahoo!
Manual Submission of your site to all Main search engines and directories listed above.
Yahoo! Express required for commercial listings but available for any site. Guaranteed, expedited consideration of your submission within 7 business days.
Adding your site to the LookSmart directory, it will also be listed in the web directories of major UK portals, including: MSN, Tiscali, BT Openworld, NTL:Home, AltaVista, UK Plus giving combined reach of over 60% of all UK Internet users.
Inktomi® Search Submit™ per-page subscription fee, Inktomi adds your content to its search index and refreshes it every 48 hours. Your submitted pages rapidly become available throughout Inktomi's Web Search network, which includes MSN, Hotbot and other major portals.
Fast 7 day, inclusion into the database powering Ask.com and Teoma.com.
AltaVista Express Inclusion is the fastest method of adding your site to the listings in AltaVista's global database.
Express Submissions to the Lycos Directory.
Pay Per Click Management on Overture US/UK and Espotting to appear on the sponsored listings on AltaVista, AOL UK, MSN, HotBot, Lycos, Yahoo UK and US and many more leading search facilities.
Monthly Position Reports showing the success of your keywords and phrases. Resubmission where necessary.
Changes to optimised pages to improve rankings where necessary.
The initial set-up fee is :- £3495.00
There is a monthly payment of £350.00 for on-going Pay Per Click Management.